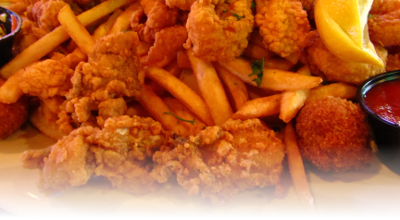 Sandwiches
Priced below as sandwich only with full toppings or as a platter with fries and coleslaw. Add bacon, grilled onions, mushrooms or cheese for $1.00 each.
BBQ Sriracha Burger
8 oz. Certified Prime Angus Beef™. Start with our great burger patty, add candied bacon strips, sauteed onion, cheese slice, and our own special BBQ glaze, with just a little kick!
$9.49 • $10.99
Classic Owl Homemade Breaded Tenderloin
This classic sandwich made us famous! Hand-breaded or grilled fresh cut tenderloin, so big it won't fit on a bun!
$7.99 • $9.49
Classic Reuben
Tender corned beef with tangy sauerkraut, Swiss cheese and Thousand Island dressing all grilled on rye bread.
$8.39 • $9.89
Rib Eye Steak
Half-pound rib eye steak so tender and juicy. Brushed with Chef's custom glaze.
$10.99 • $12.49
Cod Fish Fillet
Lightly breaded Alaskan favorite. Flaky and delicious
$7.79 • $9.29
Cheeseburger
8 oz. Certified Prime Angus Beef™ patty cooked to your liking, topped with cheese and served on a brioche bun.
$8.49 • $9.99
8-oz Hamburger

$7.49 • $8.99
Patty Melt
8 oz. Certified Prime Angus Beef™ patty smothered in grilled onions and topped with Swiss cheese on rye bread.
$8.49 • $9.99
Grilled Chicken Breast
It's a natural, fully garnished on brioche bun.
$6.99 • $8.49
New!

Fried Chicken & Waffles
Our hand breaded chicken breast fried to a golden crisp. Embellished between two Belgian waffles, plus special sauce.
$7.99 • $9.49
Philly Cheesesteak
Sliced beef grilled with sautéed onions and peppers, topped with melted provolone. Served on a French roll.
$8.49 • $9.99
Platter Packs
Our favorite dinner selections served with French fries and coleslaw.
Broasted™ Chicken
4 pieces, broasted crisp – $12.99
Chicken Strips
Our own handcut tenders – $9.49
Cod Fish
Alaskan cod pieces lightly breaded – $10.49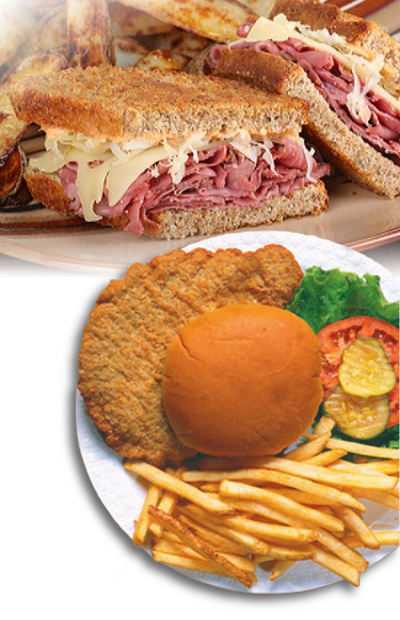 Sides
add to any meal
French Fries

– $2.99
Broasted Potatoes

– $2.99
Soup

Bowl – $4.99 • Cup – $3.99
Tossed Salad

– $3.99
Applesauce

– $2.99
Coleslaw

– $2.99
Cottage Cheese

– $2.99